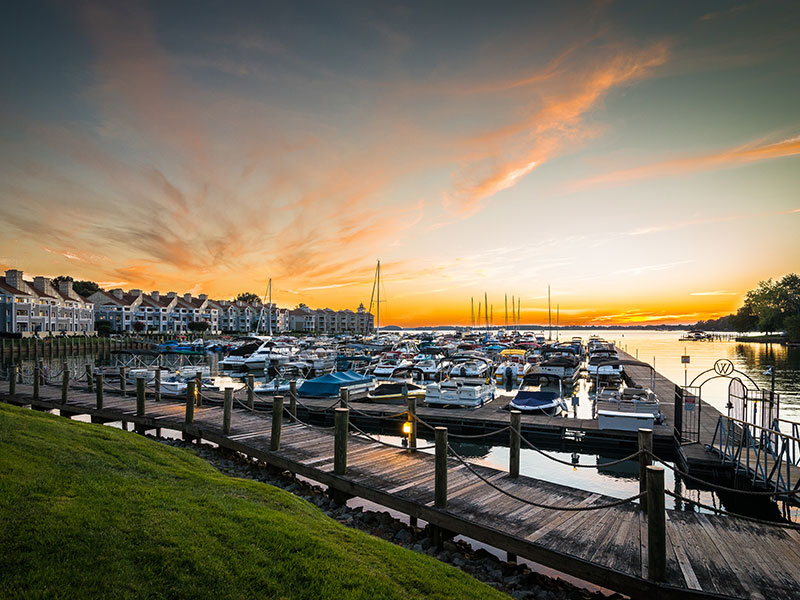 Lake Norman and its communities are rich with history, cultural experiences, and adventures for all ages. Located less than 30 miles from Uptown Charlotte, the Lake Norman area is brimming with highly acclaimed restaurants, shopping, art, history, festivals, and lake activities that simply make the community an ideal place to explore!  Comprised of a handful of communities—each with its own unique characteristics and charm—the Lake Norman area has quickly become a highly desirable place to visit and to reside.  Just listen to what people have to say about living in Davidson and the Lake Norman area.  We look forward to welcoming you to the area!
"Sense of community in Davidson.  Great things to get involved in and activities to participate in."
"Great to take advantage of the beautiful campus.  A10 Athletic events and guest lectures and concerts."
"Lake area and being able to head out after work or on a weekend. Nice to be able to relax in a kayak on the water… just a few minutes from home."
"Great place to raise children because of the community.  It's our village."
Explore the Surrounding Communities
Huntersville borders the southern portion of Lake Norman.  Huntersville offers history, intrigue, and discovery with Latta Plantation, Rural Hill, Carolina Raptor Center, and Discovery Place Kids.  There is never a shortage of activities, live music, festivals, or learning experiences!  Neighborhoods are plentiful in all shapes and sizes in Huntersville, with access to all that the community has to offer: Lake Norman, golf courses, parks and shopping, schools, work, and the interstate.
Cornelius has over 50 miles of shoreline with many neighborhoods and restaurants that delight in the beauty of Lake Norman.  There are plenty of marinas and parks to be found with public access and rentals for boats, jet skis and paddle boards.  Cornelius, originally a cotton town, has quickly grown into a thriving community of delicious restaurants, modern conveniences, and a quaint downtown with seasonal events.
Davidson is a charming small town that is home to Davidson College.  Downtown Davidson may be small in size, but has much to offer with highly acclaimed restaurants and coffee shops, shopping, festivals and events that are offered throughout the year.  Davidson College hosts lectures, performances, concerts, and A-10 athletic events for the public to enjoy, as well as the students.  A great community in which to live and learn!
Mooresville, also known as Race City, is just north of the Mecklenburg county line.  Although Mooresville also shares miles of Lake Norman shoreline to enjoy, it also is home to many NASCAR racing teams.  Water sports, parks, golf courses, tennis courts: Mooresville has just about everything to keep an outdoors enthusiast active year-round.  The downtown area in Mooresville is a historic district with shops, restaurants, and a multitude of entertaining events, such as Festival of Food Trucks, Big Band performances, art festivals, and more.   This community offers homes in all price ranges in many wonderful neighborhoods, the downtown district and land with acreage!